Mobile web has become a different place altogether. Now an average handset is more capable, the data networks are reliable, data plans are cheap and there are a number of other interesting mobile friendly websites. You can also have a mobile website for your customers and make the most out of it. Have a look at the mobile SEO practices for 2014 that can help you have boom in your mobile web traffic and mobile search.
Set budget for your mobile SEO
The average budget required to do mobile SEO actually depends on the kind of business you have. You can set your budget and then make sure that the best of SEO practices are used so that your mobile site becomes useful for the users.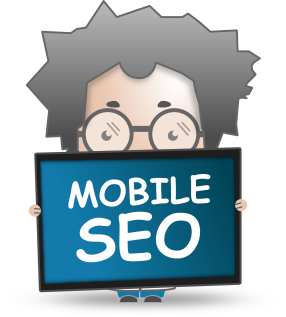 Make it mobile
Your site needs to be optimized for the mobile device of the users. There are two parts to this- dealing with limitations of mobile devices and taking benefit of the features of these devices. Mobiles come in different sizes and shapes but they usually have smaller display than PC as well as less of computing power and so typing on the mobiles is a bit difficult and they connect through the mobile operator networks that are not that fast like the wired connections. This simply means that they sites that are designed for PC use do not perform well on the mobiles till the time they are made mobile friendly. Thus, the search engines prioritize mobile optimized or mobile website than the one that may work bad on the mobile devices.
Size Matters a lot
The mobile devices have touchscreens and so pressing navigation links can prove to be a hard task. So, it is crucial to streamline navigation so that the users pay attention to most crucial pages of the site. The web developers need to consider the vertical menus as they are easier for the users to maneuver while deciding the links to click.
Content is king
Content serves to be the heart of all mobile websites, the more interesting, useful and updated the content is, the more people and search engine crawlers will visit. This will also lead to more people recommending your site to others.
Make it social
The mobile users are social and so it is vital to offer them options through which they can share the content, provide or recommend the products and services of your business using social networks, by offering links with the recognizable icons. The social platforms have become a crucial influence on search engine discoverability however majorly so as far as the mobile world is concerned as a large number of users access the social platforms through mobile devices.
So, adding the feature to share content on the popular social networks will surely make your content as well as site more visible. Facebook share buttons are great when it comes to using them on responsive and dedicated mobile websites.
Increase page loading speed
The page load speed can have great impact on the mobile user conversations and overall experience. More than a single second disrupts the flow of thought and mood of the users. As per Google, an average mobile page loading speed is 7 seconds. As the page load speed is important to create positive and easy mobile experience, it is also necessary to using a successful mobile SEO practice.
Check with Google Webmaster Tools for mobile crawl errors report
Whether your site is adaptive, with dedicated URL or responsive, you need to verify with the Google Webmaster Tools and run crawl errors report. Irrespective of whether you have the mobile website, use this report for identifying the errors which make mobile user experience bad. Try fixing these errors on a regular basis and thus, you will be having better mobile search.
Click to call
It is important that you make it simple for the users to call you straightway from the mobile site. Every page should have contact number displayed with click to call access.
With these mobile SEO practices for 2014, you will be able to have a great dedicated site for the mobile devices. Your SEO strategies will allow the customers to find your services or products and offers amazing user experience, irrespective of the mobile device; will be best SEO practice in 2014.