Forum Link Building is the beneficial and effective technique of getting the free back links and traffic. Forums get a lot of visitors every day and so if you provide quality stuff, you will get loads of traffic to your site or blog. The fastest and cheapest way to get a word out about your business or company on the net is through posting in the forums. There are in fact a number of things which you have to do so as to complete this process. You cannot start thread or reveal your site links instantly. This will get you banned from the forums and will not attract traffic to your website. So, have a glimpse at the below mentioned forum link building tips and you will be able to enjoy the process and its results in no time.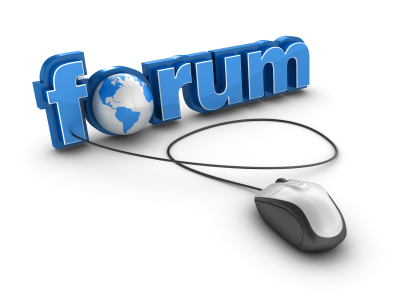 Write necessary and valid
Try to keep the posts concise, crisp and short. Do not add any unnecessary stuff. Rather, write or share only that information which is related to your business and that may be valuable for your audiences.
Signature links are important
Also, do not put many links in the signature, just add two links to get hits on links. Whether it is the blog or affiliate link, allow the readers to choose and click on links. In case there are over 5 links in the signature, there will be all confusion for the visitors. So, try adding just 2 links and give in all details about the links so that the visitors can understand the blog's or site's nature easily.
Do not promote
It is even imperative to go through the forum guidelines and rules properly before posting anything. Furthermore, you need to keep it in your mind that you do not use the forums for promotion of your products or services. You can just provide some information about your business and leave the rest on the audiences.
Learn the forum etiquettes
Try to be polite, patient and civil. Be polite with everyone and answer their questions with due respect. In case you are a new member, you cannot step on everyone's toes. In case you offend some moderator, you will be on the edge of losing your profile or account on the forum. Never post lies or irrelevant content. If there is nothing valuable to say or offer, simply don't post. it will take time for the forum community to know your business, your products and more and so you need to be really patient at that.
More tips worth noticing
More so, stay on the topic and do not write anything that you please. Ignore the spammers and try to respond them through personal messages and not on the board or thread. It is even important to remember that to be understood by others, you need to use proper grammar, spellings and avoid the slang.
When it comes to replying to some post, don't just quote from previous entries or comments. Try to be original and natural. Try not to post any sort of material or information that violates the copyright.
So, what are you waiting for? Just follow these forum posting tips and you will be able to leave a good impression on the popular online forums in no time. Just create your account and start healthy posting. Using and following the tips mentioned above will help you to have a successful forum posting campaign for your business or site.