One-way link building serves to be a very useful and effective way to increase as well as drive more traffic towards a site. It plays a very crucial role in SEO. Apart from quality content, links are other useful ways of improving the ranking and back links of a website. A site grows high as the links grow. The popular search engines consider quality links of a site in order to rank it in the SERPs.
Significance Of Quality Links & Tips To Remember
Quality one way links are thus considered to be the respect code by search engines. There are indeed some important pointers that need to be kept in mind when planning to do one way link building.
Tip # 1
First and foremost, get a number of quality links from various high quality websites. This is the most important strategy of any one way link building campaign. For this, you even need to be aware of the best sites and sources from where you can get the links.
Tip # 2
Then another pointer worth consideration is to give due importance to the links that are relevant. The links should thus be taken from the quality articles, sites and blogs that have high PR. these types of links are taken to be quality one way links. Having few quality links like these is always better than having huge amount of links with no or less relevance.
Tip # 3
Further, the links need to be permanent. Always keep in mind that you never opt for the paid links. One way link building is something that needs to be done properly and so it is better to hire the services of a quality and reputed SEO service provider to do the same.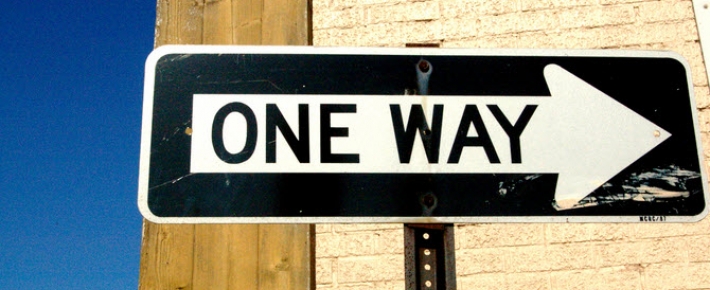 Ways To Achieve Successful One Way Link Building
SEOEaze's press release distribution, article submission, link wheel creation and contextual link building are some of the services that deal with providing one way link building solution to the clients.
Through the press release submission service, your news is spread all over as it gets published on the reputed and high end PR directory sites. Also, with the links pointing to your site's pages, you will get more visitors and traffic.
Then, link wheel service is another way of creating the one way links and is the process of submitting the linked content to web 2.0 properties. This way, your site gets the chance to get viewed by huge amount of visitors.
Also, contextual link building by SEOEaze is a highly preferred service that helps in one way link building. Using this service, you will be able to get one way links from quality sources.
Last but not least, article submission is another great way to create the relevant one way links to a site. Quality articles are used for promotion of one's business and to get good amount of traffic. Articles are believed to be king of websites as they play crucial role to bring page ranks for a site.
Enjoy One Way Link Building And More…
So, now as you have much detail on importance of one way link building in SEO, but you feel that it may be a tough job for you to do; you can definitely get reliable services from professional SEO company with complete knowledge and years of experience in the field. In short, one way link building serves as a trusted SEO technique which is surely worth using. Such link building helps a great deal to improve a site's rankings. So, get set go and use the technique for obtaining bets rankings ever.