The September is over and we covered four weekly SEO roundups for the webmaster community listing and detailing all the developments. However, if you missed our weekly SEO updates for some reason, fret not because this monthly roundup will summarize it all.
August saw a major development in form of Google Medic Update that affects the health niche websites mostly hence the name. The first week of the month saw frequent small-scale Google updates that were more of a remnant effect of Medic update.
Google Rolled Out Chrome 69
The major development for SEO industry in the month was rolling out of Chrome 69. As the most used internet browser, Chrome certainly affects your SEO. The version 69 of Chrome comes with a lot set of new features.
From shilling off the HTTPS notification to hiding URLs, Chrome 69 is full of surprises for webmasters. The new omnibox added to the chrome gives you instant answer for factual figures like temperature and scores.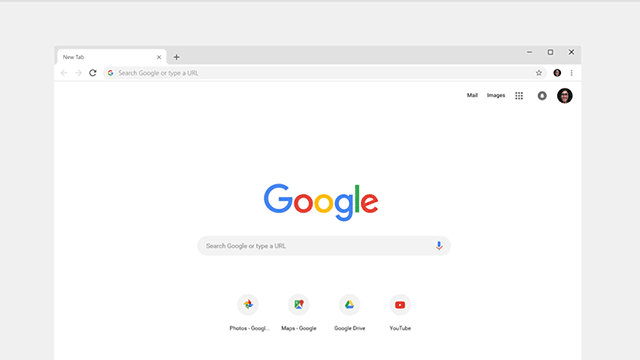 Learn what's new in Chrome 69 in this weekly SEO roundup.
Another week has passed and we are here with this week's SEO roundup. This week had a bit of chatter regarding a new algorithm, for a new search result the Google broke and a few more happenings.
Next week was abuzz with Google search breaking for a particular search query on September 14. The 'compare the market' query returned 404 error for users. What made this error more interesting is the fact that Google took 12 hours to notice and fix the error.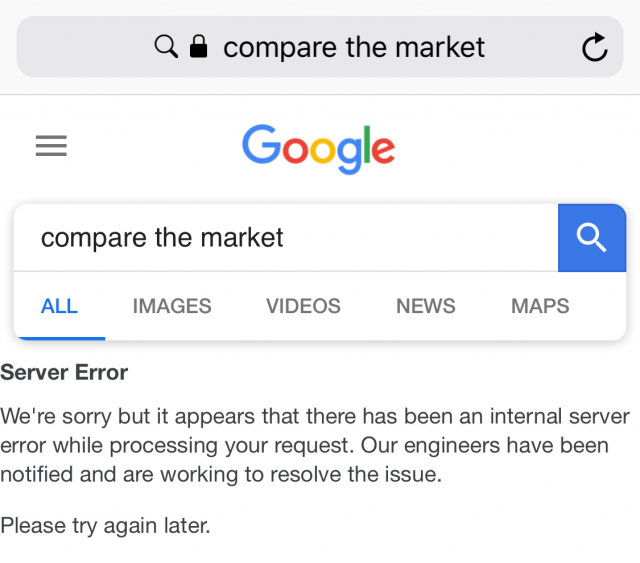 Amidst of ongoing small updates in search, Google came up with GDPR Alert for sites blocking users. It was found that some websites are blocking users even when they are indexed in Google Europe. This leads to poor user experience and Google has hinted on removing such sites from the results.
The third week of the month saw a spur in webmasters receiving the email from Google that their websites are been migrated to Mobile-First Indexing. This also led to some ranking fluctuations but Google confirmed that mobile-first indexing does not affect ranks per se.
Also clarifying on how long Google can take, John Muller said it can take years to fully rollout Mobile-First Indexing for all websites.
We do this on a per-site basis, and we notify you for the properties verified in Search Console. This is generally more of a neutral thing, but shifting over means your site is seen as mostly equivalent on desktop & mobile, which is great. More at https://t.co/tG5zTYYPoX

— 🍌 John 🍌 (@JohnMu) September 20, 2018
Bing Adds AMP To Search Results
Another major development of the month was Bing adding AMP support in the news section. AMP has been around for over 2 years now, but Bing has not been active to implement it in its search results. But what seems to be a start finally the Microsoft owned search engine has come around with AMP support.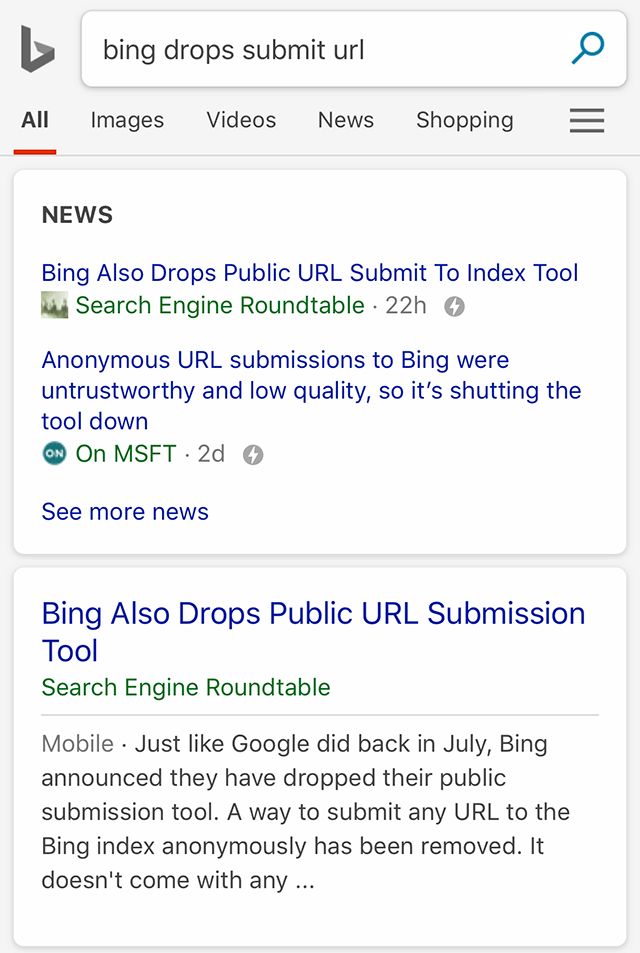 The last week of the month came with a confirmed update by Google. This update was not as big as the Medic update but Google's Danny Sullivan confirmed that "We haven't had a major update of that nature, but we did have a smaller one this week."
Credit Metadata Added To Google Images Search
What we consider to be another major development of the month is the inclusion of credit metadata in Google Image Search. Speaking of the action Google said, "Also in partnership with CEPIC and IPTC, we hope to create better usage guidance for photographers, photo agencies and publishers to include copyright and attribution information in image metadata. For more on how to best implement IPTC metadata, refer to the IPTC Guidelines."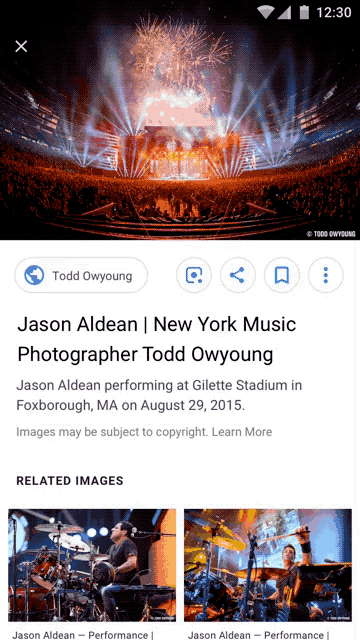 Ending up the month was the addition of My Business Video Verification Feature. Google started testing this method 2 years ago and now finally it is rolled out. Now businesses can verify themselves through video calls.