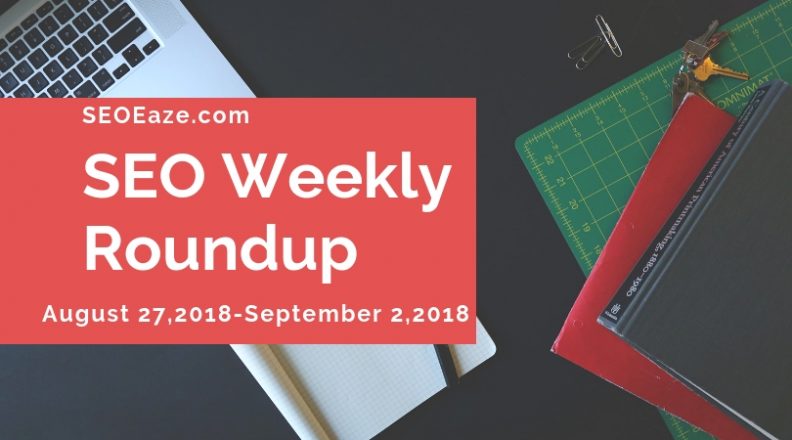 How are you doing this week, SEO Folks!
Well as Google or any other search engine had no new updates rolled out, so the scene last week was pretty set. There were no reports of the Medic broad core update by Google causing fluctuation in the search results.
It is a sign of relief, but what were the updates, if any, in the SEO realm if any? Let's start with this week's SEOEaze's roundup.
Google Made It Clear That Source Of Link Alone Doesn't Make It Bad
It has been kind of on and off discussion among webmasters. But, Google's John Mueller while replying to a tweet made it clear that the source of the link alone is not the decisive factor if a link has a negative impact or not.
Why would it be bad? (or are you placing those links there yourself?) The source alone wouldn't make those links bad.

— John ☆.o(≧▽≦)o.☆ (@JohnMu) August 29, 2018
After the Google Penguin outcry, it was noted that the search giant made it clear that while ranking websites the new algorithm update looks at the content source and not the destination.
Signaling on the method how a link quality is evaluated, Mueller said factors like how the link got on a source matters.
So, Penguin knows how a link got placed on a source? It's hard to say. Google must have a criterion that looks at several other factors while deciding the quality of the link and how it affects the destination.
Again this statement has made it clear that the intent of the content is what matters most, rest all is icing the cake.
Moving on, one of the Twitterati noted something pleasantly surprising about Google search.
Google Tests Rounded Sticky Search Box
Google is surprising more and more users with brand new design tests in the core SERPs. This time it's a rounded search box that sticks at the top of the browser window when you scroll down the SERP.
The screenshots of this new test design first appeared on Reddit. It looks like this:
When asked by SEORoundTable, Google confirmed the testing of a new design, "We're always experimenting with new ways to improve the Search experience for our users."
Since then we have heard from a lot of people noticing the new sticky search box.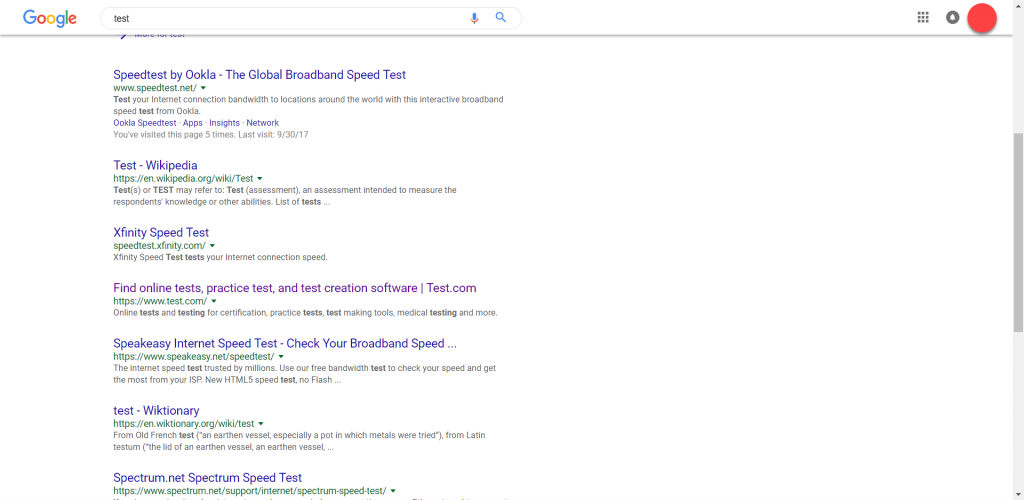 Here's a video one of the Twitter users posted showing the Sticky rounded search bar in action:
Anyone notice this sticky search bar on Google? 🙂 Can't replicate it now! @rustybrick @dannysullivan #seo pic.twitter.com/OceA8OYj4f

— Jonathan Jones 🇬🇧🇪🇺🇹🇼 (@Jonny_J_) August 30, 2018
Before this Google test the rounded search box design on Mobile a few months ago.