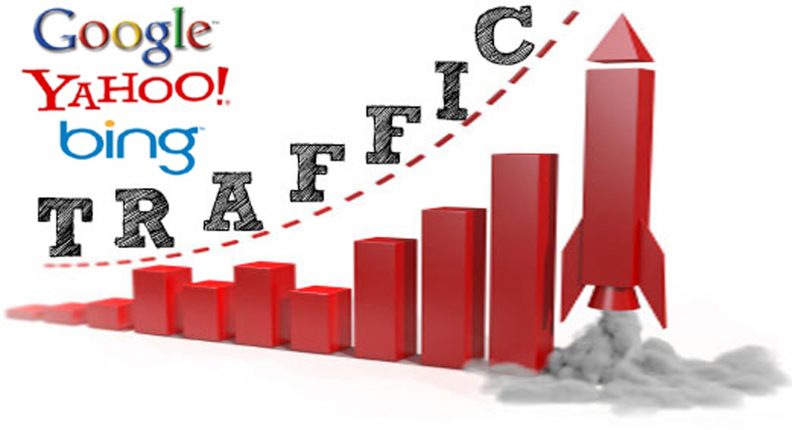 If you want to get huge traffic to your website, adding a single keyword to your website or optimizing the images may not suffice. You cannot depend on a single hack to improve traffic to your website. In reality, it takes a pack of strategies to achieve a massive traffic to your site on Google. You may not afford from your budget to enhance your website traffic. However, it takes time to enhance your website traffic even if you won't apply any significant techniques for this purpose.
Most of the entrepreneurs may not like the slow and steady strategies to improve their website traffic. But these techniques work. Most of the website owners want to play safe, but that strategy cannot get the approval of marketers and entrepreneurs. A website needs to get 50,000 to 1million new visitors every time to stand the competition. We may not like slow and safe approach towards the growth but slow techniques often win over the quick hacks in the long run.
Google rankings need to be paid, referral, search and direct traffic. All the website owners need these forms of traffic to enhance their business. So, you should concentrate on all these means of traffic for a steady growth of your website rankings. Always keep in mind that to enhance your business, in the long run, you must stress on high-quality traffic. For this, you have to concentrate not only on the top level of SEO rankings but also the middle and bottom of your sources of traffic.
A blog or a twitter page or a case study won't suffice to enhance your website traffic. But all these means serve your purpose of luring unique visitors to your website every time. These hacks are not quick solutions to enhance your business but help to reduce the pressure. These are the slow strategies to get high-quality traffic to your website, 50,000 views every time.
Hire a content writer
We all may have heard the saying, "content is King".  High-quality content is the cheap and easy way of getting massive traffic to your website. Creating high-quality content is the best way to enhance your SEO rankings. For this, you may need to write blogs or posts on your website and social media at least three times a week.
You have to spare four hours a day for this purpose. If you take website business as a part-time occupation, devoting twelve hours a week may be a herculean task.
Content is the top-most marketing strategy. Have a look at how content marketing stands in competition-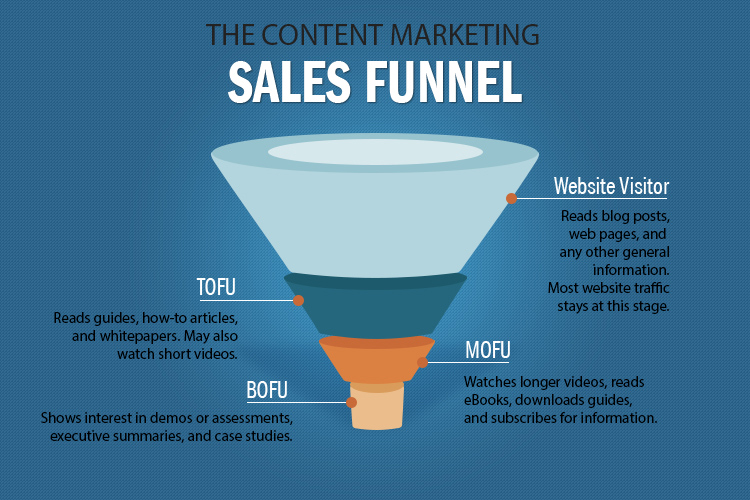 It costs 62 percent less than traditional marketing strategies but makes 3 times more profit for every dollar you invest. But it takes a large amount of content for this purpose. But the majority of time to generate content takes in writing and research. If you cannot devout four hours for writing, you can hire a quality writer to serve this purpose. So, writing is in demand for this peculiar reason.
You may get content you need at a lower cost and sometimes free. You may find a number of content marketers, content creators, and copywriters who do these tasks for a living at an affordable cost. Nowadays, there are many platforms like Upwork, Fiverr, WeWorkRemotely to provide content writers to serve your purpose in your budget. So, stop excuses and make your way to enhance your website traffic.
Search for new places to market unique content
Blogs are not enough to get a good traffic to your website. You should research new stages and audience every time to market your unique content. You can use a number of channels to make a hike in the website traffic. Webinars is one of such ideas. Content marketing institutes show the statistics about the use of webinars has grown to 58 percent in the recent past. A swift growth is noticed in the rankings of websites that use webinars as a marketing strategy.
Webinars can be successful to drag the attention of the viewers up to 40 percent and 40 percent of these viewers may turn to be your loyal customers in the long run. Webinars can drive huge traffic towards your website. There are a number of webinar marketing services like
GoToWebinar provides archives of your webinars so that you can use them when you need to promote your content.
Another peculiar way to enhance your website traffic is the use of Podcasts. Most of the American youth are eager to hear the Podcasts.  Use of websites like SoundCloud on YouTube makes the sense in this context. This is a way to attract new listeners every time and thus drag traffic to your website.
Podcasts is really a perfect way to promote your website if you need a young audience. Over 67 million Americans listen to the Podcasts every month and these statistics show the growth up to 20 percent every year. Podcasts can be produced at your budget. Shopify provides you tips about the creation of Podcasts at $100. Statistics say that 25-54 percent of population hear regular Podcasts more than any other page feed and 15 percent of them have an annual income of about $150K.
If the standard of your blogs improves above average, Shopify guides you to the partners you can rely on to enhance your website traffic. To create backlinks to your website, you can act as a guest to someone's Podcast. This is a way to enhance your website traffic.
Backlinking opportunities help you to develop contacts with the influencers. The influencers help you to get more referrals and enhance your website traffic. To sum up, content creation alone cannot fulfill your job. You should think creative beyond traditional marketing strategies to develop your website traffic.
Fix your metadata
Meta descriptions provide short notes to describe the content of your page more precisely and with accuracy. Meta descriptions lure the visitors to go to your website and thus enhance your website traffic. Metadata has the capacity to make or break your website's reputation and traffic in the social media. Google uses metadata to identify and analyze your content, answer the questions and index your pages accordingly.
Google does not use your content to the fullest if it lacks metadata. Your content should contain meta descriptions and keywords for proper indexing of your pages in the search engines. For good SEO to your content, you should focus on three points, the problem of the user, solution, and outcome. If you should get more visitors to the site, you should focus on the visitors' requirements and make sure that you should provide the content that provides a solution for their problems and that you are providing the content what they are looking for. Metadata helps you out in this context.
Role of featured snippets
When you need to boost the searches for your site, you need a featured snippet.  Featured snippets contain informational content. These snippets appear in Google's SERPs after any advertisements and sponsored pages or posts. The featured snippets may not appear in the rank no.1 Google SERP pages but a little longer in the search pages. For example, Hubspot has the featured snippet though it does not rank 1st in the Google SERP. Featured snippets are helpful to make your way to get a massive share of organic search traffic.
In this context, Hubspot did a wide research about the posts with and without featured snippets. Without featured snippets, the post got 33 percent of clicks in the first search and 18 percent of clicks in the second search.
With featured snippets, the post got 50 percent more clicks with every search. Using featured snippets in your content is a simple hack to enhance your website rankings.
On-site ads are to be reduced
Google is working on algorithms that block websites which hurdle user experience. Google focuses on optimized sites and keeps on caring for good user experience, there is an algorithm called Fred which is useful to penalize websites that barrier good visit experience to the viewers. With the launch of algorithm Fred, most of the top websites lost their rank in organic searches. Most of the websites suffered heavy traffic loss due to slow startup and with a heavy number of backlinks and a lot of advertisements that cause the slow start of websites and lead to disappointment of users.
In some cases, though the websites have less number of ads, they suffered a huge loss in the traffic. The reason is, the quality of the content in the sites is of poor quality. You need not remove ads from the content completely but should reduce the number of ads. Take care that your website does not have too many HTTPS links and avoid negative impact on the user experience. You can save your site from the fangs of Fred by reducing the number of ads on your website.
Mobile Response to your website should be less
Mobile response time can make or break your website traffic. Most of the data consumption is through mobile phones in the current situation. Most of the top websites are adopting mobile-friendly versions to reach number of users. Make sure that the website is optimized based on the needs of the mobile users. Google is keeping on its efforts towards mobile-first experience. This push is because Google found that the top ten countries for search traffic have slow mobile internet connections on an average. Though most users use mobiles for internet surfing, they suffer connectivity issues. So, your website must be mobile friendly and should start up and navigate faster to top the search engine rankings.
The qualities of a mobile-friendly website are:
Avoids less popular technologies like Flash
Should use text that is readable without zooming
The sizes of the content should fit the screen so that the users need not zoom or scroll the screen horizontally
The spaces between the links should be sufficient so that they are legible to the users and the users can select the links they need to go through
You can improve the traffic of your website by adopting a good internet server that has less response time. For instance, the time to first response or TTFB should be less than 200 milliseconds.
The three ways to improve your website traffic on mobile phones are
Your website configuration should be improved
Your web-hosting server should be of high-quality
Optimize your website and images and reduce the ads
The plain and simple way to enhance your website traffic is getting mobile friendly by putting extra efforts.
Make yourself available in local searches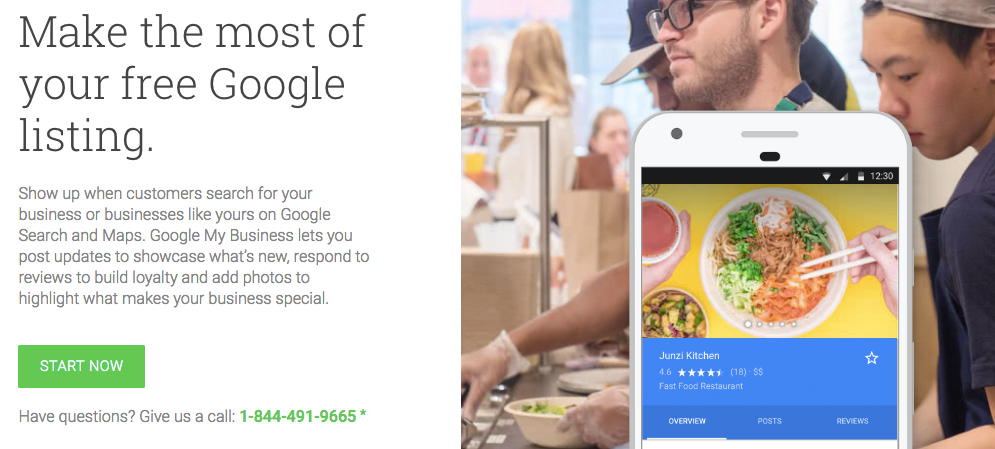 Fred has a great influence on local website traffic. It is self-destructive if you neglect your local SEO. Depending on ad-income alone will be damaging. If you own an e-commerce website and need local visitors for the growth of your website, you should include local keywords in your content. Creating GoogleMyBusinessPage is another option.
Updating local search engine results regularly makes your website more mobile user-friendly and helps to boost your traffic. If you want to provide local information on other directories, make sure that you provide accurate information. Focus on local keywords to enhance your website traffic. Local SEO is the cheap and best idea to boost your website rankings. Even if you don't want to enhance your business in the local markets, using localized keywords and meta descriptions help to boost your website traffic in the long run.
Use better Keywords
Keep on using localized keywords but don't stick to them. To get a huge traffic, you must use better keywords and meta descriptions using Google console. Optimizing your keywords through Google console helps to drive your website traffic to the heights.
You can simply log in to search console website and give your website's name on that console. If your website is named as a property in that console,
navigate to Search traffic>search analytics.
Then you can find what visitors are looking for from your website.
This console places and organizes URLs of the websites and provides keywords that most number of visitors looking for. With the help of this console, you can know what keywords are working for you to get more searches and can modify your content according to the SERP rankings. Google provides all the information that helps to your success. All you have to do is make the most of it.
Use of referral domains or buying blogs
Backlinks help to succeed in driving more website traffic, undoubtedly. Buying blogs to get more referrals and backlinks is another strategy to attain 50,000 visitors to your website. Only organic SEO cannot drive the traffic to your website. You need the help of referral links at the same time.
The characteristics of the website you can invest in are as follows:
Worthy traffic of at least one year
Minimum 10,000 monthly visitors
Minimum of 50 percent of searches should come from search engines
Should have at least 300 RSS customers
Should have decent page rank other than zero
Should have a source of monetization like affiliate links
This kind of websites can make money besides bringing huge traffic to your website. You need to invest on such websites to enhance your business. If you do not have capital, you can buy referral domains. Referral domain is a website that links your website without the content of its own. These links help Google to count website links of referral domains as backlinks. It is better to have more referral links from different sources or domains than having more referral links from a single domain. Some of the characteristics your referral link should possess are:
They have to be reputed and high-quality domains
Should have their own domain authority
Should have some kind of trust flow
Should have relevance to your website
Referral links do not have the same capacity to attract website traffic like blog posts. But these are helpful to improve your website traffic at a less investment. Buying blogs need some capital but never let you down because you are investing on your website.
To end up, there is no single hack to enhance your website traffic overnight. You have to promote it and make it reachable to a large number of visitors. You can achieve your 50,000 visitors mark by optimizing your website. There are no quick fixes but you can achieve your goal in the long run.