On November 16th there were signs of an early Google algorithm update that can be leading to a bigger change.
There was some chatter on several web forums and the update clues were also picked by some of the online tracking tools. Some people reported that the update is only affecting websites in the United Kingdom.
This is super early to make an assumption it can be a major update or just regular blip. Moving on to the biggest update this week for webmasters all over the globe:
Google Introduces web.dev To Measure Site SEO
The search engine giant has introduced the web.dev domain that offers you various website reporting tools to make you understand how well your web sites are keeping up with the best practices. According to Google, "With actionable guidance and analysis, web.dev helps developers like you learn and apply the web's modern capabilities to your own sites and apps."
We plugged in our website into the tool and you can see the results across performance, best practices, accessibility and SEO.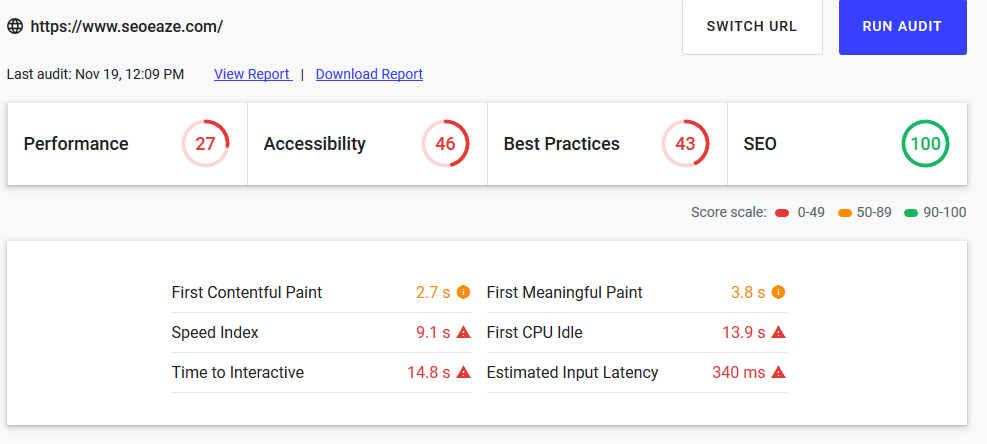 Go ahead and evaluate your website at https://web.dev.
Google starts showing publisher URLs for AMP results
As many web publishers had complained about the cache URL showed on the AMP pages by Google, finally the search engine has come around and posted a demo of showing Publishers URL instead of cached Google search results URL.
Still the functionality only works in some modern web solutions and browsers like it only works for Chrome version 71 or higher and only on mobiles.
Here is how it looks:

You can try it yourself using a technology called the signed HTTP exhanges that transforms AMP URLs t the publisher domain. You have to use Chrome version 71 or higher for this to work. You can also check it on a mobile device or tablet as the URLs are transformed by default on these devices.
It's a limited solution but for sure it is a step forward for greater good.