Hope you all had a great weekend.
This week there were some pretty big announcements made by Google. Supposedly a new update was implemented last week as there were discussions going around in SEO communities.
We are here with this week's SEO Roundup for you to catch up on all the latest updates that took place.
Let's get started.
Trump Idiot Googlebomb
Somehow Trump manages to get the attention but mostly for the wrong reasons. His visit to the UK last week saw him trending in Google Image Search with term 'idiot' for some reason.
The current President of the United States saw his images sour for the term in image search. However, over the past week, we have witnessed the dampening of this Googlebomb. Still, the results are not all clean of his images but they are not as bad as they were before last week.
You can see the difference:
BEFORE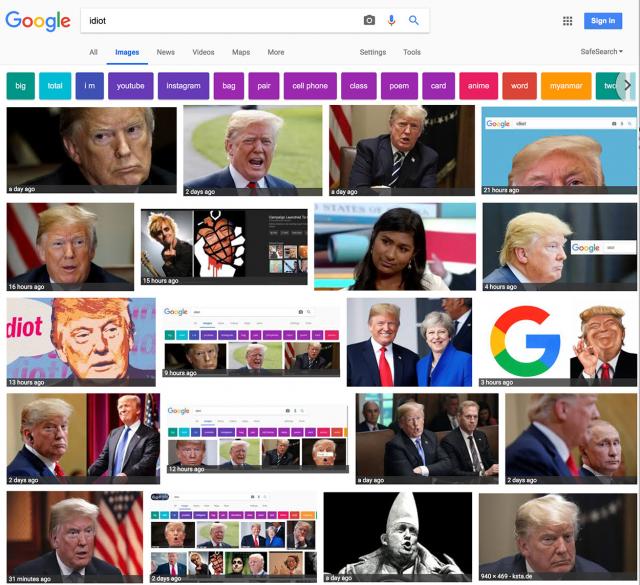 AFTER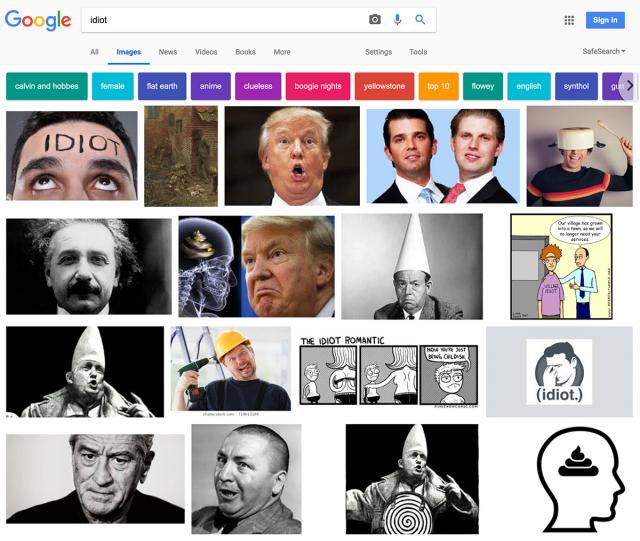 We are not sure if Google algorithmically dampened the Googlebomb or the images died themselves over the time.
Moving on to next update,
Google Announced Smart Displays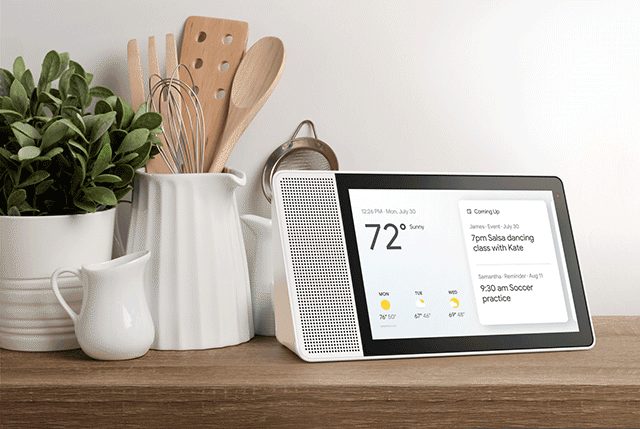 In an official announcement last week, Google informed about the availability of the much anticipated smart display to accompany Google Assistant. Now in markets, you can see the answers and not just listen when you talk to Google Assistant.
In the announcement, Google said, "Today we're launching Smart Displays, a new category of devices for the smart home that brings Google Assistant to an interactive screen for a richer visual experience. And the first Smart Display from Lenovo will go on sale in major U.S. retail and online stores this weekend."
Support for developers to build for Google Smart Display is also introduced. The new rich responses for the smart display let developers implement, "basic cards, lists, tables, carousels and suggestion chips, which give you an array of visual interactions for your Action, with more visual components coming soon. In addition, developers can also create custom themes to more deeply customize your Action's look and feel."
You can check the price, availability and details of the Smart Display here.
Google Search Algorithm Update
We saved the best for the last, a broad core update was rolled out by Google on August 1. Here's what the search giant twitted:
This week we released a broad core algorithm update, as we do several times per year. Our guidance about such updates remains the same as in March, as we covered here: https://t.co/uPlEdSLHoX

— Google SearchLiaison (@searchliaison) August 1, 2018
We are still to make a sense of the changes brought in by this update. However, the rumors have spread fast and it is anticipated to be a major core update. Most SEO tracking tools are catching a wind of it there is a major shift in the search result rankings for many blogs and websites.
There's still no clear indication from Google on how you can recover if you are negatively hit by this update. But for now, all we can say is that it will take a few days for the update to calm down as stated by Danny Sullivan.
A few days. Say by middle of next week, should be fully rolled out.

— Danny Sullivan (@dannysullivan) August 3, 2018
So these are the major SEO updates for this week. Hold tight till next week.