Earlier in the month of November there were a series of small updates that might have been the successor of the Google 'Medic' algorithm update. But Google clearly stated in one of its tweets that small updates are continuously made to the Algorithms to ensure best search experience.
In the middle of the month Google introduced web.dev online tool. You can use this tool to measure SEO of your sites. The tool is said to be an instrumental addition to the suite of already massive tool kit available for webmasters to make their websites SEO friendly.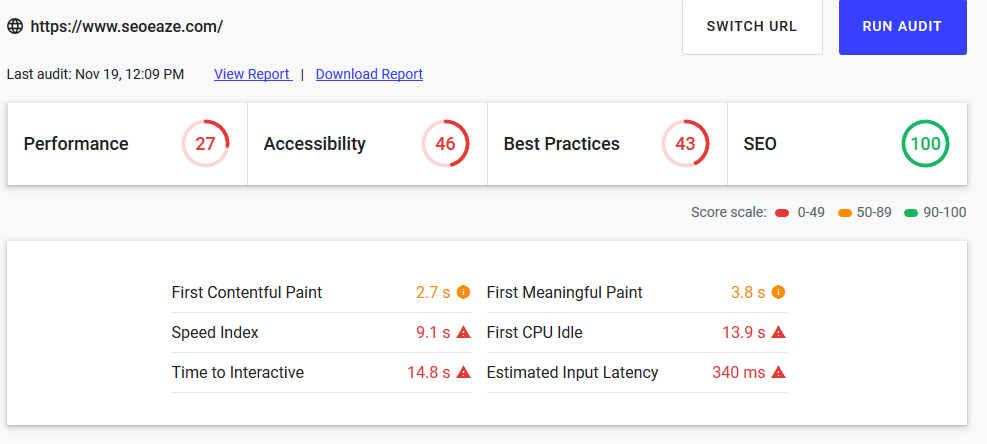 According to Google, "With actionable guidance and analysis, web.dev helps developers like you learn and apply the web's modern capabilities to your own sites and apps."
We published the details of the tool in this post.
Accelerated Mobile Pages were a focus this month with Google introducing a development in AMP results. With this update Google has started showing Publishers URL instead of cached Google search results URL. For now, this functionality is available on all modern browsers and mobiles.

Know more about this update here.
Even one of the Googlers by the name of Dong-Hwi Lee posted a rather large FAQ list in the Google Webmaster Forum addressing the questions related to search engine indexing and AMP.
In terms of user experience update Google introduced Double Carousel View in Google Top Stories for some users. Another experimental feature, it is available only for mobile users. It looks like this: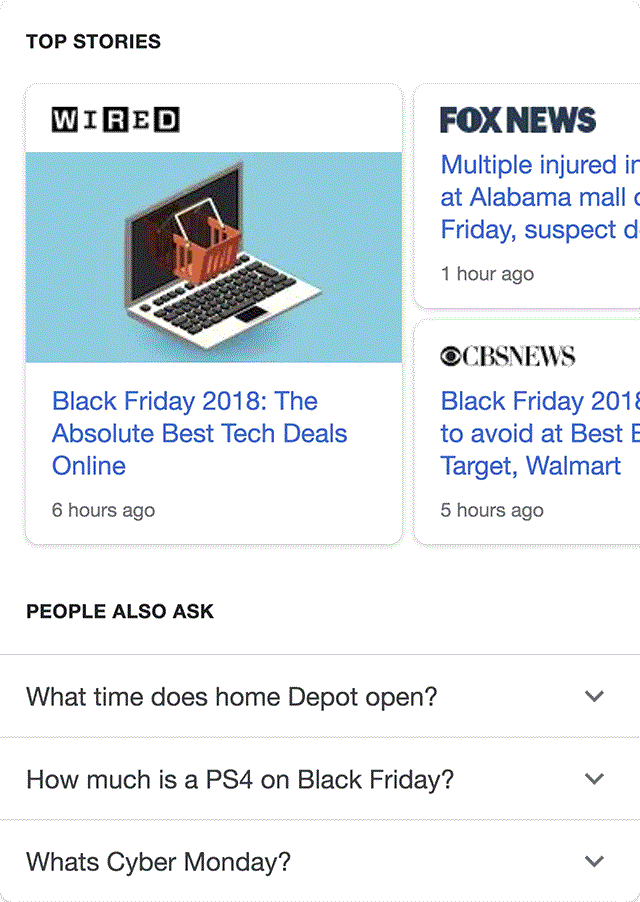 Some webmasters were concerned over the pushing down of the search results with this feature. However, as the update is implemented only for top stories it should really not be a concern.
Moving on, late in November Google's John Mueller revealed that redirected pages are not indexed by Google.
Here's what John tweeted:
We generally don't index URLs that redirect, so that seems to be working fine.

— 🍌 John 🍌 (@JohnMu) November 19, 2018
This should be a no brainer for most of you as it does not make any sense to index redirect pages as they offer no search value or information. Not only Google but Bing also follow the same procedure.
Also, during one of the discussions with webmasters on Twitter, John Mueller said it is not necessary that you cannot rank in Google if you spam your websites by mistake. He tweeted, "Usually we're just ranking them because of other factors – getting one thing wrong doesn't mean you'll never show up in search."