After a happening first week, the SEO community was calm last week with nothing new to talk about but the remnant of the August 1 Google update.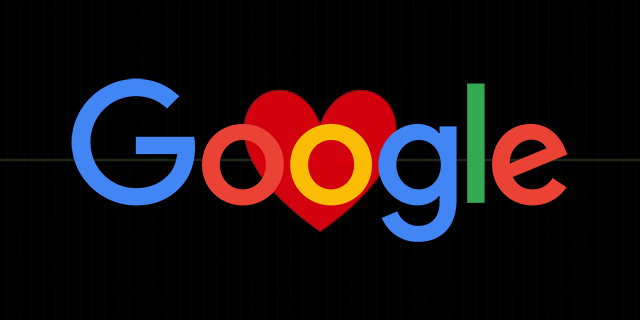 In this week's SEO Eaze weekly roundup we will be covering the after-effect of the Google Medic update, as it is being touted and the Google My Business Menu & Services editing that is made available globally.
Let's start with the Google Medic update.
As we mentioned in our last weekly roundup, Google August 1 update was fully rolled out, but still, there are serious fluctuations noticed in rankings on SERPs.
As Barry Schwartz nicknamed the update as Medic because the most affected niche through this update is the Health industry. Even though the update has been fully rolled out, SEO community still saw a lot of ranking changes. This is bothering some of the webmasters, as there is no clear sign of as to what has affected their results.
But we will take a page from Glenn Gabe's book here, who after analyzing over 200 sites summarized the update effect as:
"The core algorithm update that rolled out on August 1, 2018, was massive and many sites across the web were impacted. Although there were a lot of health sites impacted, many others in non-YMYL categories were affected as well. If you have been negatively impacted by the 8/1 update, then it's important to objectively analyze your site to find ways to improve. And remember, there's never one smoking gun. There's usually a battery of them. So go find them now."
Here is a graph by MozCast, depicting the severity level that the update affected various niches: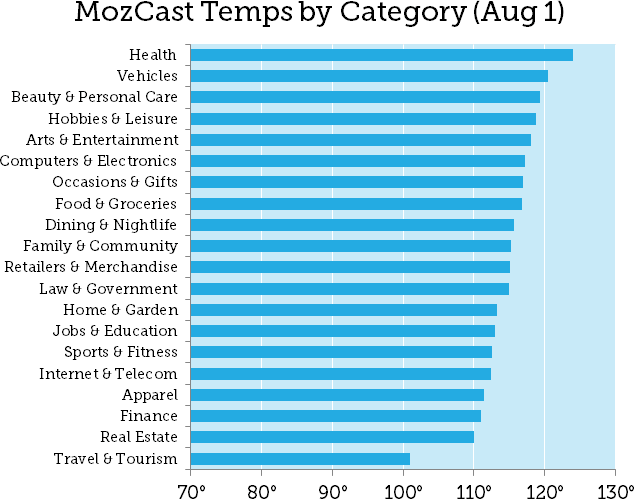 Moving on to the next update this week, Google My Business Menu & Services editing is now made available for everyone across the globe.
Allyson Wright, Community Manager, Google My Business announced the availability of menu editing feature for all Google My Business users globally and in all languages.
She announced, "The Menu and Services editing feature is now available to businesses like restaurants or hair salons in all countries and languages."
She further added that in the Google My Business, one may get the option of adding menu items and services and the respective prices and description.
With the new editing feature, you can group menu items or services in an organized way by segregating them into different groups.
You can learn the details about this update on Google My Business forum.